GMTLabs Test Page
Radioamateur station IT9AKQ op. Giuseppe
---
PUBBLICITA'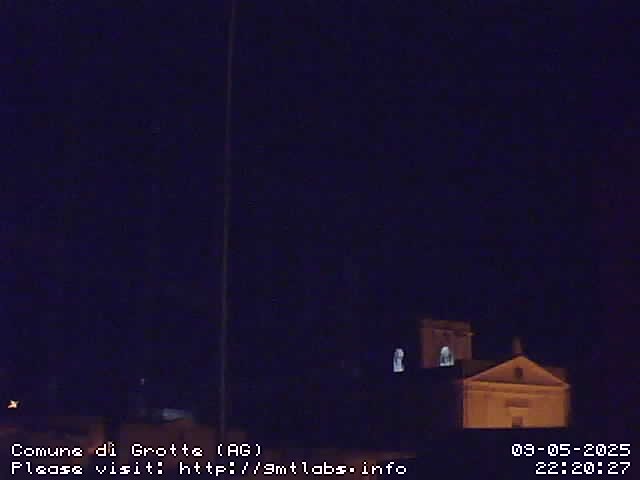 <<INFORMAZIONI/INFORMATIONS>>
Echolink attivo sulla frequenza: 144.625MHz, modo FM, tono subaudio 88.5hz.
La webcam viene automaticamente aggiornata ogni 60 secondi circa.
Per altre info e rapporti di ascolto scrivi a: it9akq(at)gmail(punto)com
Echolink active on frequency: 144.625MHz, FM mode, tone squelch 88.5hz.
Webcam is refreshed every 60 seconds about.
For more information and listening reports mail me at: it9akq(at)gmail(dot)com
<<NOTIZIE - AVVISI>>
Tutti i sistemi funzionano correttamente.
Si ricorda che i contenuti pubblicitari presenti negli appositi riquadri sono gestiti tramite sistemi di advertising automatico e che il gestore del sito www.gmtlabs.info non ha alcun rapporto, diretto o indiretto, con gli inserzionisti ivi presenti, pertanto non si ritiene responsabile del contenuto di tali annunci pubblicitari, pur avendo bloccato, tramite i filtri messi a lui a disposizione dal sistema, la possibilità di inserimento di annunci relativi a tematiche sensibili e/o offensive.
<<NEWS - ALERTS>>
All systems are running correctly.
Webmaster of www.gmtlabs.info remembers that all advertising contents present in this website are managed automatic advertising systems, so they aren't, directly or indirectly, related with this website, nor webmaster of this site's responsible of the contents of this ads. However, through available filters, steps were done to block possibilities of inserting ads relating to sensitive or offensive thematics.
<<LINKS>>
Per altre informazioni sul mio paese, visita: http://www.grotte.info
For more infos about my country, please visit: http://www.grotte.info
<<DOWNLOADS>>
73 de IT9AKQ Giuseppe